Everything tastes better wrapped in puff pastry
Is puff pastry vegan?
The good news is the majority of puff pastry and short crust pastry available in supermarkets these days is suitable for vegans.
Avoid any that mention 'butter' and always check on the back for the ingredients.
I buy Jus-roll which is suitable for vegans and available in a block or ready rolled sheets (much easier than the block but you need more packets) of pastry and most supermarket own brands are also vegan friendly.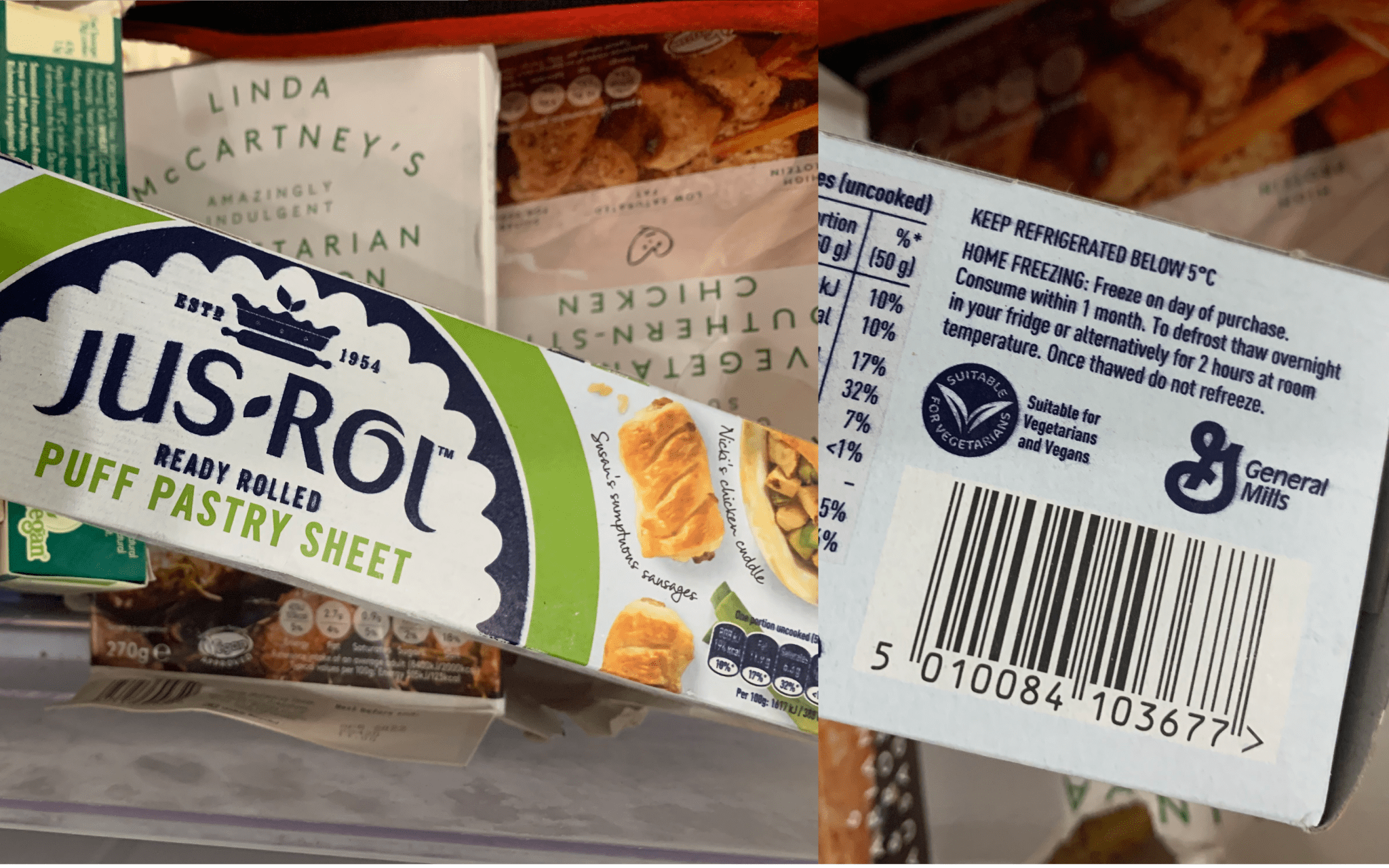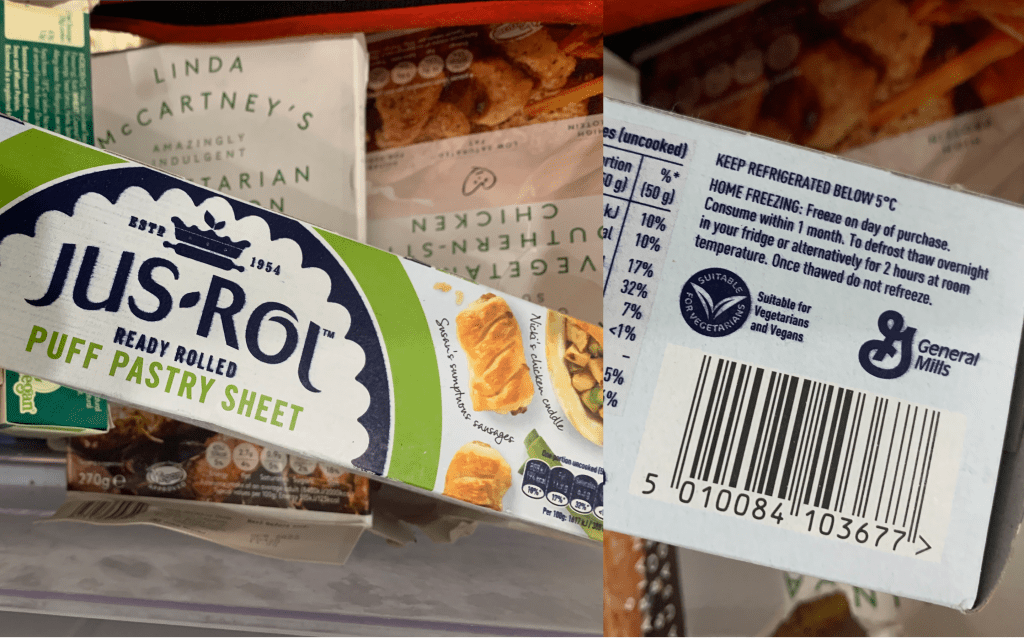 This is a round up of my recipes using puff pastry,
It's really to show you that anything can wrapped, such as combinations of beans, nuts, pulses and spices and herbs. As long as the filling can hold its shape when cold to be wrap, it will probably benefit from being wrapped.


Tips and suggestions
I always bake my creations on a non stick baking parchment on a metal tray. The metal tray gets hotter than a pottery dish and makes sure of a crispy bottom, the non stick parchment is a must as several times I've had to scrape the pastry off the metal tray, and the parchment paper is like magic at keeping everything free.
What to wash the pasty with with get a golden colour? I use a mix of vegan butter melted and oat milk and use a pastry brush to wash the pastry just as it goes into the oven.
Put some steam vents or holes in the pastry. This is to stop the steam building up inside and making the underside of the pastry soggy. I either slash the top or poke a few holes.
If the oven is too hot, and the filling is cold, the pastry will cook quickly and not puff up as much as it should and the outside will brown while inside will be uncooked. It's best to cook around 160C conv/150C Fan and for slightly longer and towards the end turn temperature up a bit, I found its best to just keep an eye on the look of the pastry while in the oven, especially if the filling is cold and lower the temperature if it browns too quickly.
Puff Pastry Recipes
Two bean puff pastry roll is my latest creation, which was done from what I had at hand in my cupboard (as most of my recipes are), 2 tins of beans, a black bean and a red kidney bean, some spices, a handful of chopped mixed peppers and a small handful of chopped onions together with handful of pecan nuts, it could be any type of nut, such as mixed nuts, or hazlenuts or even walnuts, as long as they are unsalted.
The Mushroom and nut wellington is the creation I do for Christmas, its big, full of seasonal herbs such as rosemary and thyme and the use of chestnuts, mixed nuts, quinoa and mushrooms gives it a great flavour with lots of protein.
Curried Chickpea and mushroom pasty – These are more a lunchtime dish and rally like a pasty with a plant based filling, again as with most of my recipes I choose what I had in the fridge or cupboard and this time it was chickpeas and mushrooms and encased them in puff pastry.
Buffet food – Puff pastry is a quick way to produce buffet finger food such as these tomato, basil and garlic tarts minimal fuss, ready in moments. The garlic puree and fresh basil complement the tomatoes perfectly.
Marmite Palmiers a great way to use left over puff pastry, these are a great nibble to have at parties.
Mushroom and Cannellini Tarragon pie is the traditional use of puff pastry, this dish is a casserole with puff pastry lid.
Tarte Tatin – These dishes are upside down tarts. You create the filling in an oven proof dish and put a layer of puff pastry over the top to cook in the oven and when ready turn the pan upside down onto a board making the top puff pastry, the base. Baking the contents this way ensures a marvellous caramelisation of the vegetables or fruit. The following recipes show how easy it is to produce either a sweet desert style tatin or a savoury based tatin using the same basic method.
Sweet Tarts – This is my take on a classic French Apple Tart (Tarte aux Pommes) gives you a double dose of apples. The base is crispy puff pastry, the first layer is apple compote and then slices of apples, The finishing touch is to glaze the apples with apricot jam to give them an attractive glaze. I like to serve this French Apple Tart warm with plant based vanilla ice cream